Warm Bamboo Massage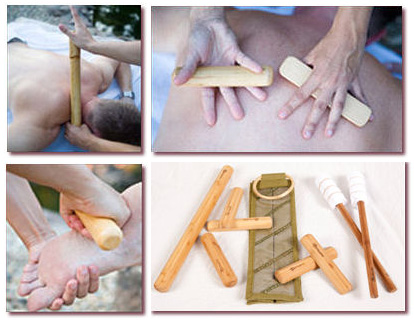 Warm Bamboo Massage is a form of massage combining techniques of Swedish massage along with benefits of relaxing, soothing heat. Since bamboo is a natural element (wood) one can experience invigorating/relaxing energy from this element.
The bamboo is heated with an electric moist heat pad and is used to roll and knead away aches and pains from stress and repetitive movements.
If you are looking to receive Deep Tissue Massage, this is a terrific way to experience the deep tissue feel, but without the traditional soreness.
The bamboo pieces are hand-crafted and shaped to glide smoothly over the body with oil or cream.
The Benefits of Bamboo Massage:
- Relieves muscle and tendon tightness
- Promotes an extreme sensation of relaxation and well-being
- Revitalizes and regenerates aching/tired muscles
- Great technique for effective deep tissue massage